Paris, France
Argot Studio
Imagined Lamp
---
Lamp imagined, for uncertain times
Q. What is your present state of mind?
Eimear: I feel lucky to be in a comfortable living situation during this time. I'm trying to dwell on the possible positive outcomes, to envision what they might mean for people and the environment, and more specifically,
how design can play a role in this change.
Q. Tell us about your piece from the exhibit
Eimear: This lamp was a product of this feeling of freedom, it doesn't adhere to the usual design 'rules' that I would consider when drawing something. Structurally it would be really difficult to achieve, but not impossible, and in any case its not something I have to worry about right now. I paired it with a really interesting material, again thanks to confinement I've been able to take the time to work on a research project around sustainable materials, this is one such material discovery made entirely of fish scales.
Q. What does it mean to create or be creative at a time of uncertainty?
Eimear: In a strange way I have felt a real release from the stresses and pressures that come naturally with client briefs, deadlines etc. Thanks to this I have felt more free to be creative and playful, and to get stuck in some personal projects I've wanted to do for a while now

companions /

lamp, Argot Studio & bed, VIDIVIXI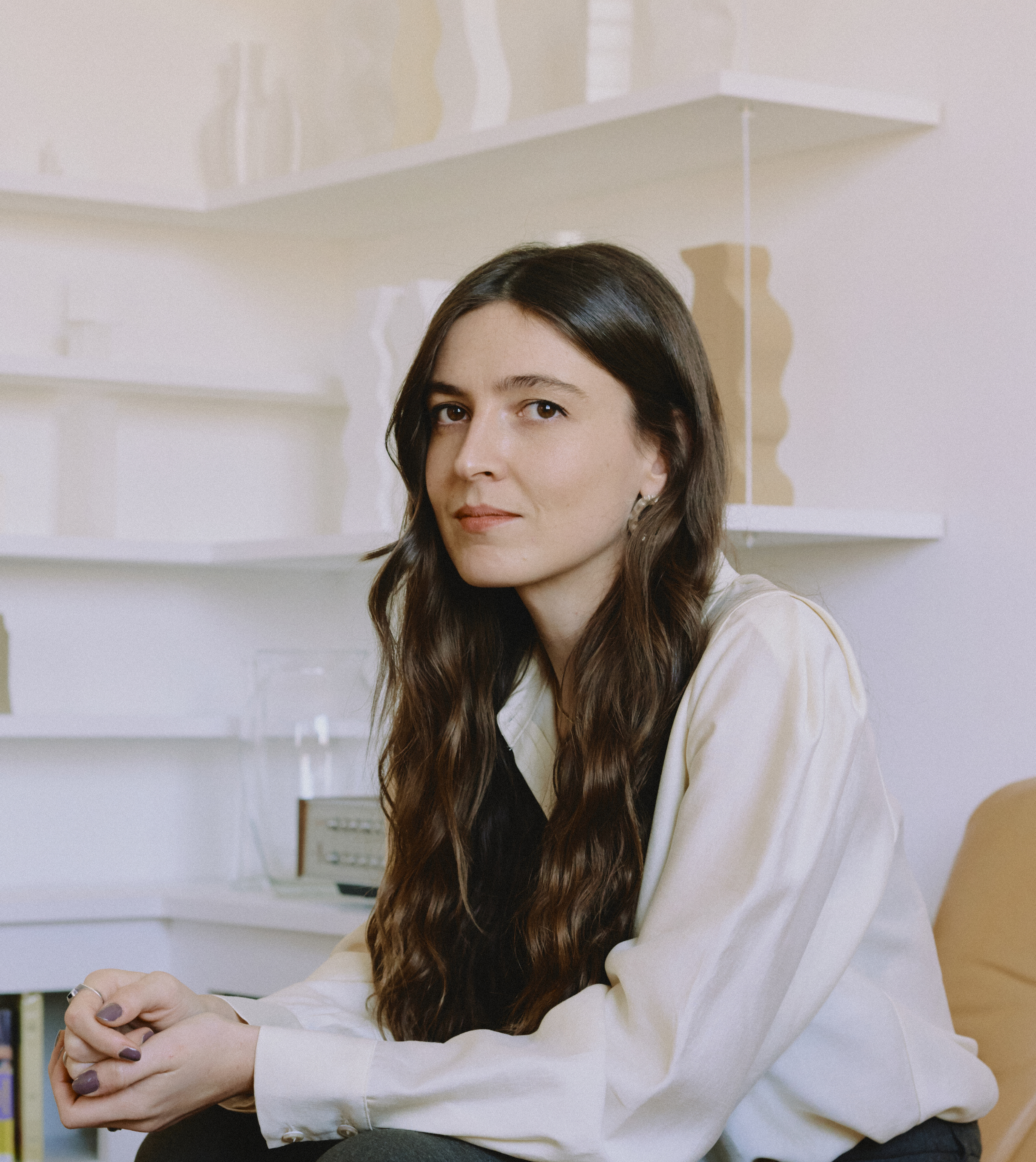 Argot Studio
Founded in 2018 by Irish designer Eimear Ryan, Argot is a creative design studio based in Paris with a focus on the exploration of spaces and the objects within them. Eimear realized these concepts until now via the 'Phelim series' in solid wood modular furniture, principally working with her father who makes the oak pieces by hand in Ireland.
Other notable objects are 'Argot vases' 3D printed in renewable biomass, developed and printed in Paris. Past works include projects in furniture commissions, spacial design & scenography and to come in future projects is 'Ten Sustainable Chairs'.
www.argotstudio.com
︎