Barcelona, Spain
SPOT Studio
---
Gallery imagined, for uncertain times
Q. Tell us about your vision for the gallery
Nicolàs: When I received the letter from Ut & Pals with this idea of a virtual exhibition it was an immediate yes from my end.
We thought of an imagined gallery only inhabited by the products. We wanted to keep the realism of the products but with an ethereal feeling, and designed a two floor gallery house in the middle of nowhere, surrounded by a huge lake, without any access. Mixing real textures with impossible architectural compositions and Lo-Fi atmosphere.
Q. What does it mean to create or be creative at a time of uncertainty?
Nicolàs: I am thinking to be positive, I'm investing these days in being a better professional, learning new things and accepting new challenges. Also this year we accomplished the challenge of creating a series of high end visualizations of a well known car model which we will reveal in the following months! Being isolated is helping me to think from a different perspective, focus, optimize my work time, fix some things and look forward with more energy and positive vibes.


Q. What is your present state of mind?
Nicolàs: It's a weird mix between worried and an inner calm, both at the same time. I worry about my family and friends , but I also feel calm because we are doing well

and I'm confident we are going to get over this situation.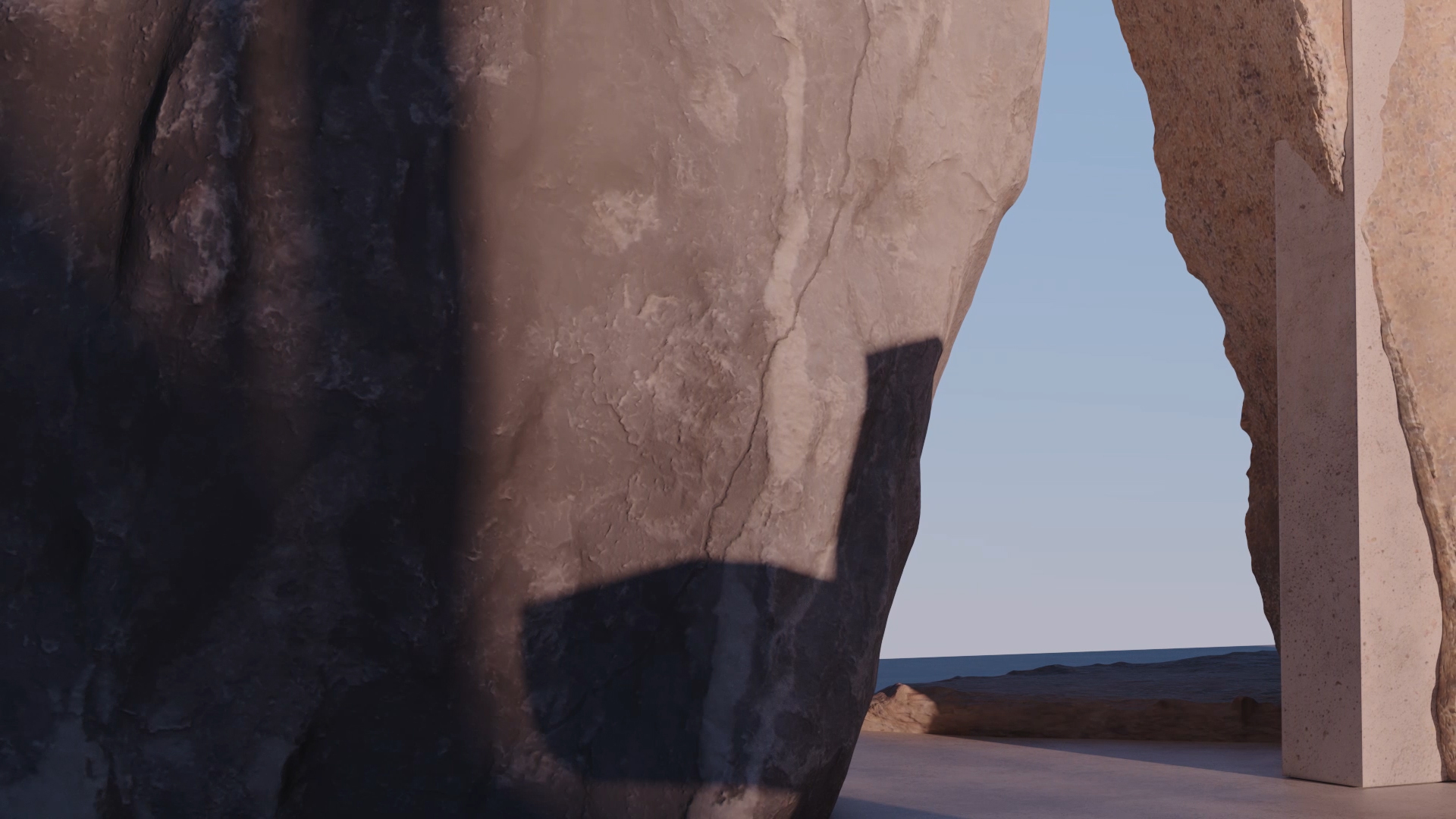 Q. Tell us about your work and studio
My name is Nicolás Cañellas, I'm the Founder and Director of Spot Studio. I have more than 10 years experience working on advertisement, CGI and graphic design.
Tired of being a freelancer guy for other ones at the very end of the 2018 I decided to build Spot Studio and make my own philosophy of working, trying to accomplish all the good things that I've collected during my career and making Spot a nice place to be.
Nowadays we have a really nice spot in Barcelona and our studio family is growing.
www.spotstudio.es
︎