México City
VIDIVIXI
Docked en Rio
Mark Grattan
Adam Caplowe
---
Bed imagined, for uncertain times
Q. What is your present state of mind?
Mark:
Unorganized creativity.
Q. What does it mean to create or be creative at this time of uncertainty?

Mark: The uncertainty and stillness is activating my creativity in ways it couldn't otherwise. My capacity to theorize and develop has expanded and I'm grateful

Q. Tell us about your piece from the exhibit
Mark: Docked en Rio has a fully upholstered bed frame. The velvet two tone color way of green and black is stretched around a folded mattress frame inspired by traditional Japanese furniture. The form is composed of modular cross-sections with a walnut rail that accentuates the folding shape and a walnut top that adorns the headboard.

companions /

lamp, Argot Studio & bed, VIDIVIXI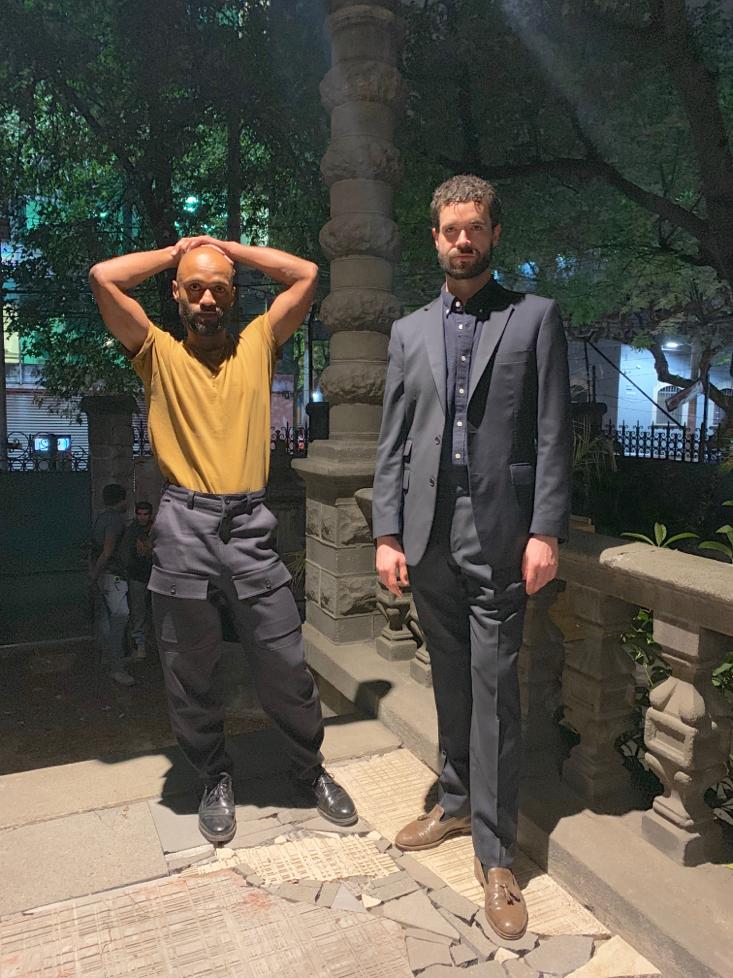 VIDIVIXI
VIDIVIXI, whose name translates to "I saw, I've lived" in Latin, is a response to the designers' experiences in Mexico and New York. Their ethos celebrates "the vogue of modern living," a nod to the world created when vintage, classic and modern lifestyles are merged. Based in México City, VIDIVIXI finds interests in all movements in design by exploring ways to create timeless objects that thrive in diverse surroundings. It is not just about the objects and furniture, but about the world created around these pieces. The brand was founded in 2014 by Mark Grattan in New York City who relocated to México City where he found a new home and new business partner, Adam Caplowe.
www.vidivixi.com
︎