Seoul S Korea
Anodized Aluminum Series
---
Chair imagined, for uncertain times
Q. What is your present state of mind?
Yeon - This is the first time in my life that I have felt danger and crisis directly. At first, as everyone did, the feeling of fear covered me up. I was devastated that there was nothing I could do in a crisis. After that, I felt skeptical about what I was doing. But the situation of the crisis has given another realization -
We must prepare for an absurd future rather than a hopeful one.
Q. Tell us about your piece from the exhibit
Yeon : The anodized aluminum series talks about the 'contradictory beauty' of what has been abused. We easily abuse men and natural things. I wanted to show an image of ourselves held by criticism and abuse. Aluminum pipes are easily modified by sadistic practices, the changed shape can not come back.I wanted to talk about the ostentatious pain on the outside, but in the end I couldn't hide.
Q. What does it mean to create or be creative at a time of uncertainty?
Yeon: I think creation in an uncertain time is a kind of performance that creates better possibilities in the future.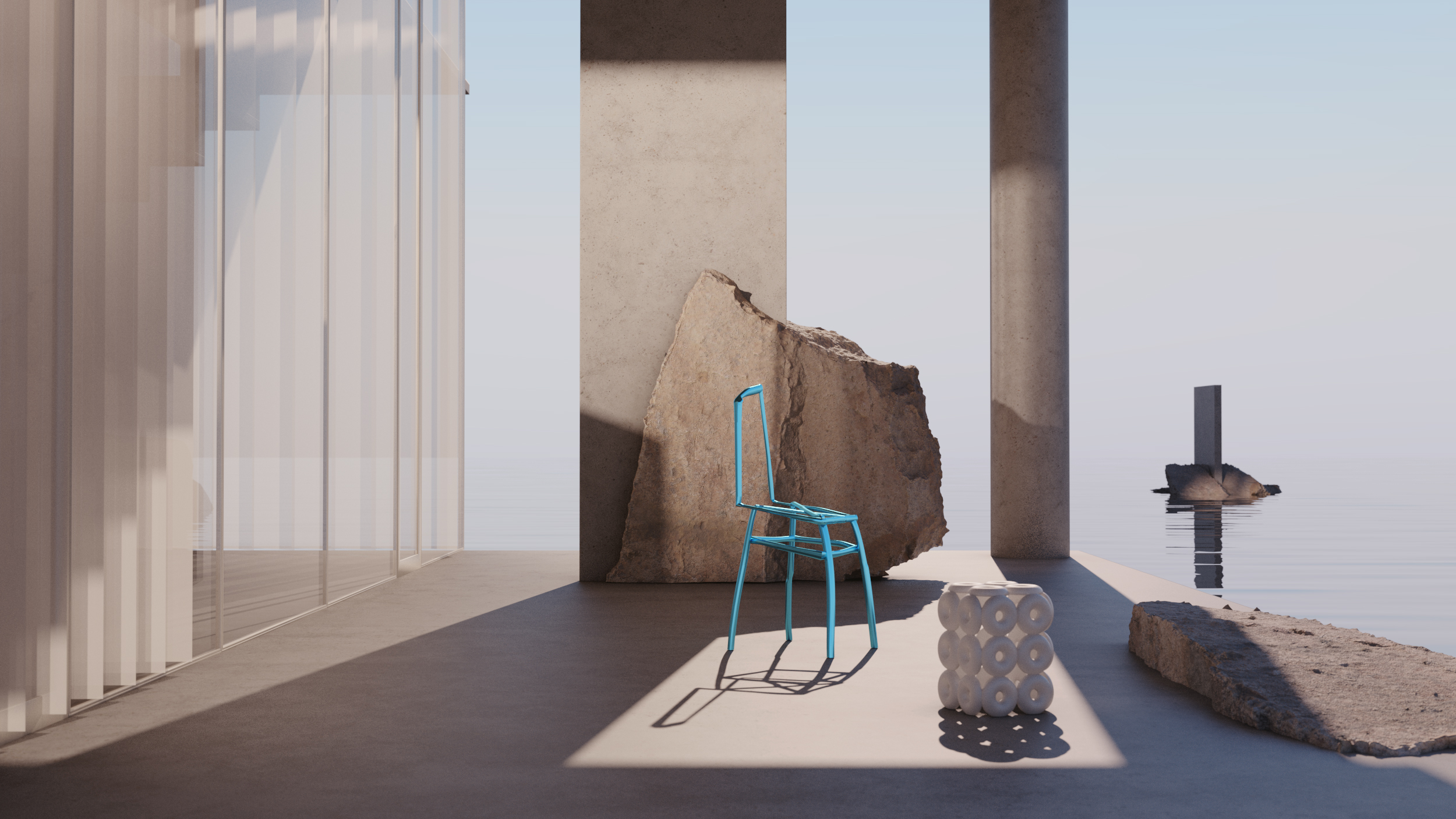 companions /

chair,
Yeong JinYoung
&
stool,
soft-geometry
Q: Tell us about your work and studio
Yeon : Since 2019, I have been working in Seoul, South Korea, creating work using a variety of materials. I am interested in things that are inferior, weak and uninteresting. What's discarded becomes good material.
The fragile condition is usually caused by another intention that never creates alone. We should be able to acknowledge and see it. The purpose of the works is that things in an inferior situation can be seen as beautiful in its own way.
︎